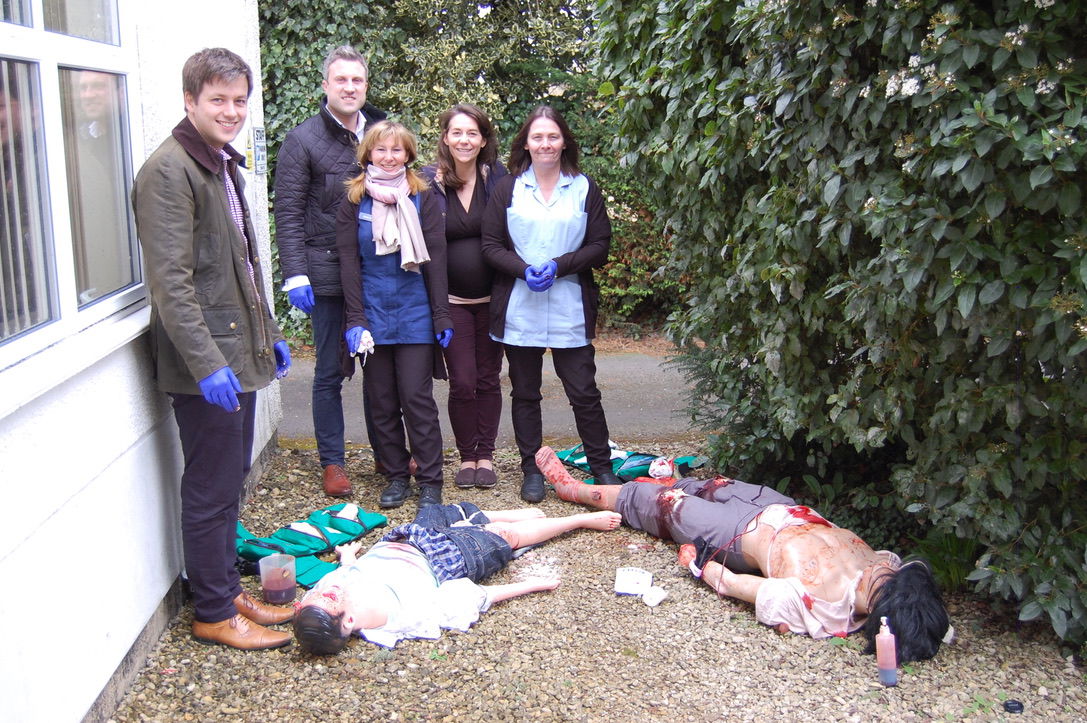 Clinical Staff With Bernard & Timothy
One of the most enjoyable parts about running the annual BLS refresher sessions for GP practices, is the opportunity it offers to try new exercises and methods of training. With a little ingenuity and imagination, plus some flexibility on the part of the practices we make the sessions really enjoyable and worthwhile.
This month I ran training for clinical staff at my practice and when the revision session was complete, I covered the management of penetrating trauma. This included an introduction to the use of tourniquets, improvised and CAT, packing and haemostats.
I followed the training with a short exercise, to practice the skills of BLS and treatment of haemorrhage.The exercises are quite simple to run, but do require a casualty or two and as always, Bernard and Timothy were on hand to display their wounds and bleed appropriately!
The team were great to work with and I look forward to the next session with the surgery non-clinical staff.